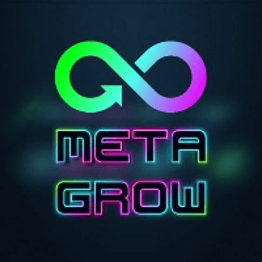 Building the Future of Game DeFi
Discover the exciting world of META GROW, where we are creating a game defi ecosystem that revolutionizes the gaming industry. Join us on this journey as we combine blockchain technology, decentralized finance, and gaming to unlock new possibilities.
At META GROW, our vision is to create a dynamic and sustainable Game DeFi ecosystem that empowers gamers, developers, and investors alike. Through innovative technologies and strategic partnerships, we aim to revolutionize the gaming industry and unlock new opportunities for growth and prosperity.
We believe in the power of collaboration, innovation, and community. By fostering strong partnerships with game developers, blockchain experts, and industry leaders, we can drive the adoption of Game DeFi solutions and create a vibrant ecosystem. Together, we will redefine the future of gaming and finance.
META GROW is a visionary project aimed at revolutionizing the gaming industry through decentralized finance. Our mission is to provide a platform where gamers can earn real value for their time and skills, while developers can access a vibrant ecosystem to create innovative and immersive gaming experiences. Join us and be a part of the future of gaming.
Unlock the potential of gaming with META GROW